Action = Life:
Art, Medicine and HIV/AIDS
in the USA
A conversation between Eric Avery MD
& Professor John Howard
Physician and artist eric Avery, whose work is included in the exhibition The American Dream: Pop to Present, argues that desperate diagnoses call for desperate beauty.
In conversation with Professor John Howard, Kings College, London, Avery will discuss growing up gay in small town Texas, treating early HIV/AIDS patients outside metropolitan cities, providing end-of-life psychiatric care, and making emotive politicized art as a desperate measure in Regan's America.
Hear the Conversation, June 3, 2017. 42 Minutes

The British Museum
Saturday 3 June 2017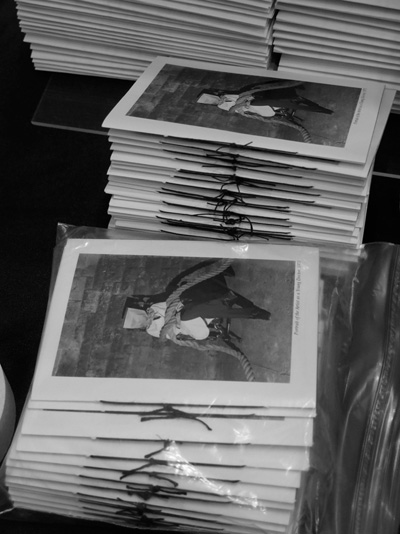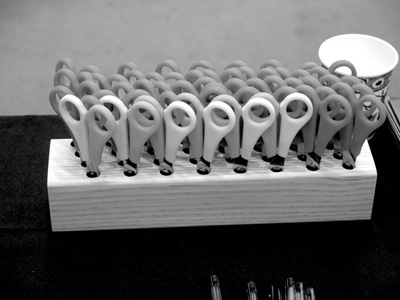 Attendees were given a pair of scissors and a small pamphlet stitched chap book, created by Eric Avery and Dave DiMarchi. As part of the conversation, The Art Action involved making 8 cuts on two pages, and after nine folds, two miniature books are created within the book. Catherine Daunt, an exhibition curator, is shown being directed by Dr. Avery in making her book as a demonstration. The miniature books reproduce Unholy Communion 2004 (link to site Printed Matter 2004) and Spansexuality 1997 (link to Printed Matter 1997).
Book Making Art Action, June 3, 2017, Photographer Angelica Von Korff and Jochen Starke