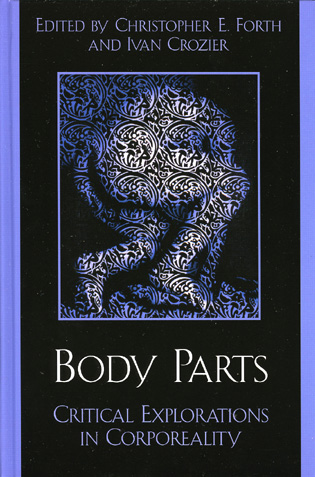 In many forms of discourse, specific parts of the human anatomy may signify, or act as a substitute for, the whole body/person: the presence of a large gut may render a man effeminate or represent someone who has lost control of his appetites; visible muscles indicate strength of body, but also constitution or will; a hard penis indicates a male body in a state of perfection. In this volume, scholars from a variety of historical and cultural studies disciplines examine scientific, medical, popular, and literary texts, paying special attention to the different strategies employed in order to establish authority over the body through the management of a single part. By considering body parts that are usually ignored by scholars - the skin, blood, the pelvis, the hair - the essays in this volume render the idea of a single, coherent body untenable by demonstrating that the body is not a transhistorical entity, but rather, deeply fragmented and fundamentally situated in a number of different contexts.

List of Contributors
Ana Carden-Coyne, Carolyn Ward Comiskey, Ivan Crozier, Christopher E. Forth, Jay Geller, Fiona Giles, John Hoberman, David G. Horn, Fredrik Albritton Jonsson, Maren Möhring, Dan O'Connor, Vernon Rosario, George Rousseau

About the Authors
Christopher E. Forth is Reader in History at Australian National University.Ivan Crozier lectures in Sociology of Science at the Science Studies Unit, University of Edinburgh.